When I first decided to get a blog and not just have a static website, I was over the moon. I was going to blog and blog and blog. What I didn't realize, was how many times I would sit at the computer staring at a blinking cursor. How many times, I would need to answer emails instead of sharing a funny anecdote. How many times, I would have to edit and blogging would be put on hold.
This year, I am going to do something about it. I am committing to becoming a visual story teller of my own life. I am committing to a 365 project. Every Sunday, I will post a picture (or two) from each of the past 7 days here on the blog and on Facebook.
Will you come along for the ride?
xoxo,
Julia
Day 1: The first day of the new year. The first day of new possibilities and I'm glad we started it with a smile (even with the patch on!).
Day Two: Two of our favorite things: books and the window next to our rocking chair.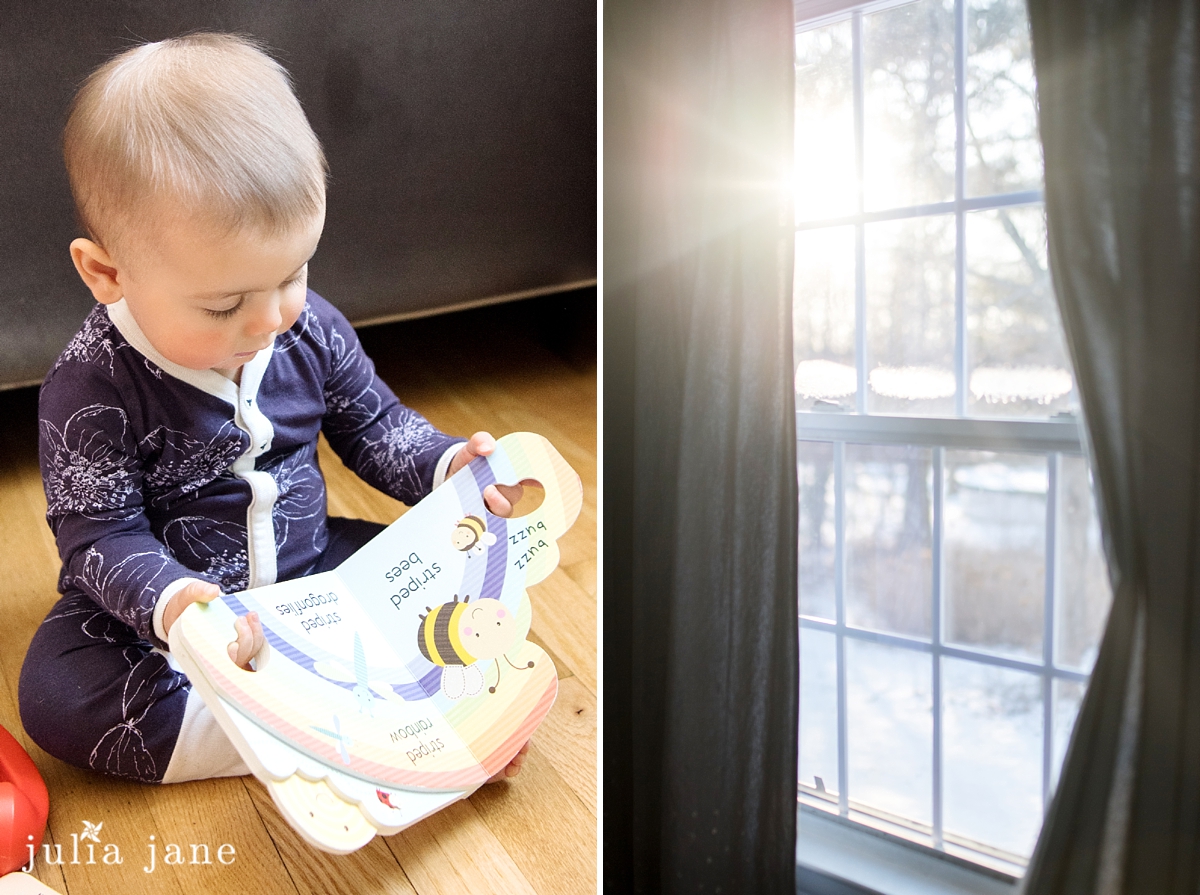 Day Three: Our "first child", Andy. Mike insists he is building an addition onto his bed, I think he's just trying to trip us. ;)
Day four: The snowpocalypse. The perfect day for tea and adventure.
Day Five: Lucy is obsessed with our washer/dryer. A sure way to dry tears is to let her turn the dials and listen to the sound it makes.
Day Six: Messy hands, happy girl. Avacado is our favorite!