Last weekend, my crocus burst in a riot of purple and the daffodils started to slowly make their way out of the earth. I started to get excited about spring family sessions and the idea of pink trees bursting into bloom. Three days later, my bulbs were buried beneath a foot of snow. Although I'm excited for spring, I didn't mind TOO much when Lucy stood at the window and begged to go outside as the snow fell. We got the sled out of the basement, the one my grandfather made, and took her outside for a few minutes. She laughed as I towed her around the yard, the sled almost tipping over because the snow was too deep for the old red runners. Mike was working from home that day, so I even go to be on the other side of the camera for once. :)
Day 62: Pretty purple crocus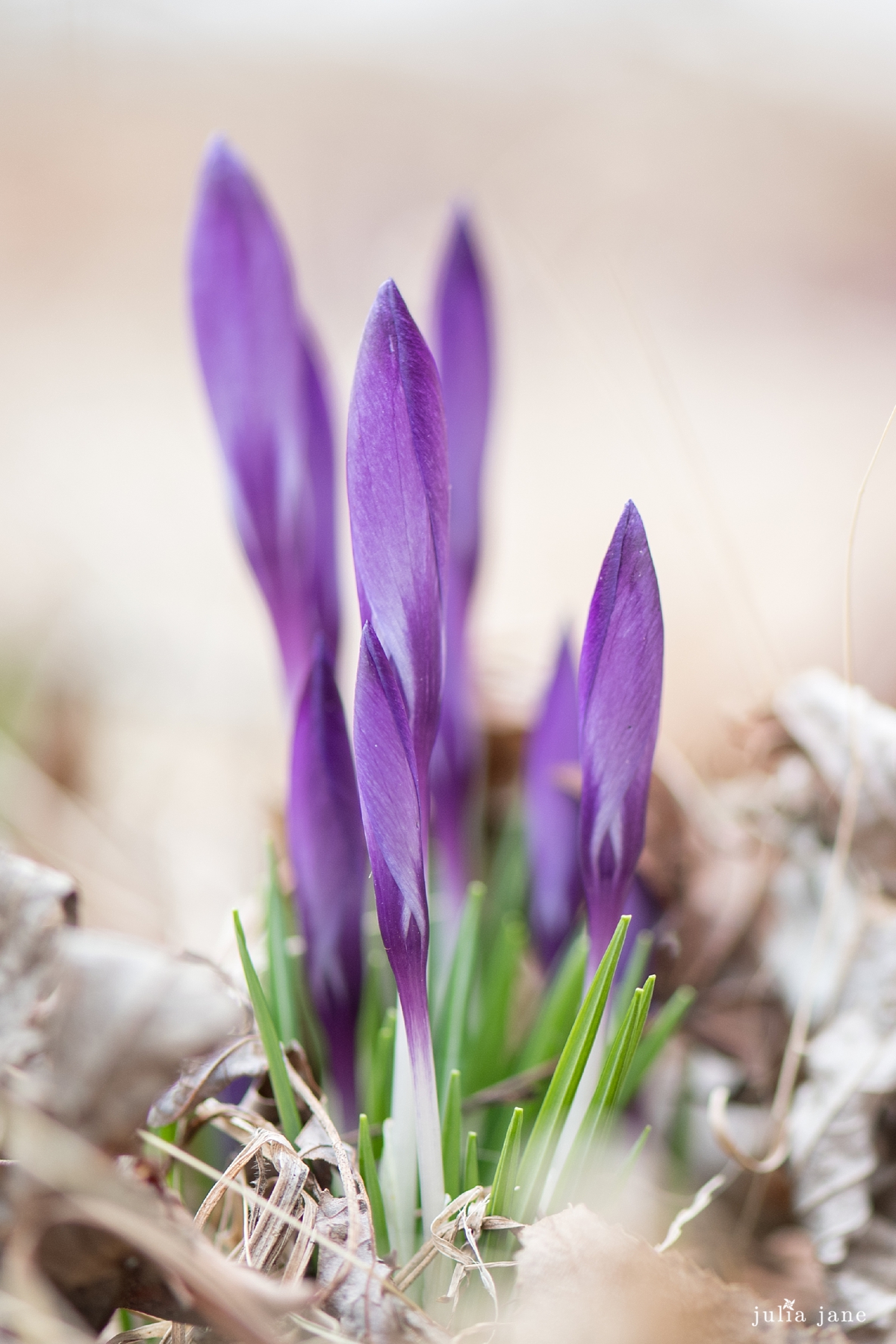 Day 63: Lucy's getting the hang of coloring and she's so proud of herself! :)
Day 64: Eating with a spoon. Go, Lucy, Go!
Day 64 Bonus: Who doesn't love bath time?
Day 65: Snow day with our Lucy! Her first word was outside (way back at the end of October) and it's still her favorite word. She stood at the window, and begged outtide, outtide, until I finally got us both dressed and went to play in the snow.
Day 66: Couldn't leave this chicken and blueberry face out of the post!
Day 66 Bonus: Happy International Women's Day! A client sent Lucy this amazing book, and she loves it!
Day 67: Baby's first camera (it's got twistable kaleidoscope lens, it's awesome!).
Day 68: Playing with Dada on the couch while Mama gets some work done.
See you next week!
xo,
Julia