I'm not so sure March is going out like a lamb, but we sure did have a good week. The ice finally melted on the paths by the lake and we got outside almost every day. Lucy is transitioning to one nap a day and we are both loving it. Can I get an amen that one long(ish) nap is MUCH better than two small(ish) naps? We are using afternoon walks to test the one nap a day theory. If she needs a little catnap she takes it in the stroller and if she doesn't, we talk about the birds and the trees, and wave at the water.
Day 82: Mommy works from home and Lucy is amazing at playing by in her pack n' play by herself while I answer emails. The game of the week is tossing everything out.
Day 83: We stopped on the bridge and listened to the mountain stream bubbling over the rocks and into the lake.
Day 84: It was a GREAT afternoon. We rocked and rocked on our unicorn after our nap.
Day 84 Bonus: Daddy stopped by on his lunch break and rocked too! :)
Day 85: On Wednesday morning we ate three eggs, half a sweet potato, and a bowl of fruit puree. Just call her "The Very Hungry Caterpiller" :)
Day 85 Bonus: Just Chillen'. I love serious candids.
Day 85 Bonus two: Baby got glasses! We found out last week that Lucy needs protective glasses. Lo and behold a box showed up on our doorstep today from a good samaritan. Happy tears ya'll. Happy. Tears.
Day 86: Lucy fell asleep in the car ride home from her blood draw so we stopped by the lake and I answered some emails on my phone. She woke up and we took a few laps around the lake and listened to the wind rustling the pine trees that line the path.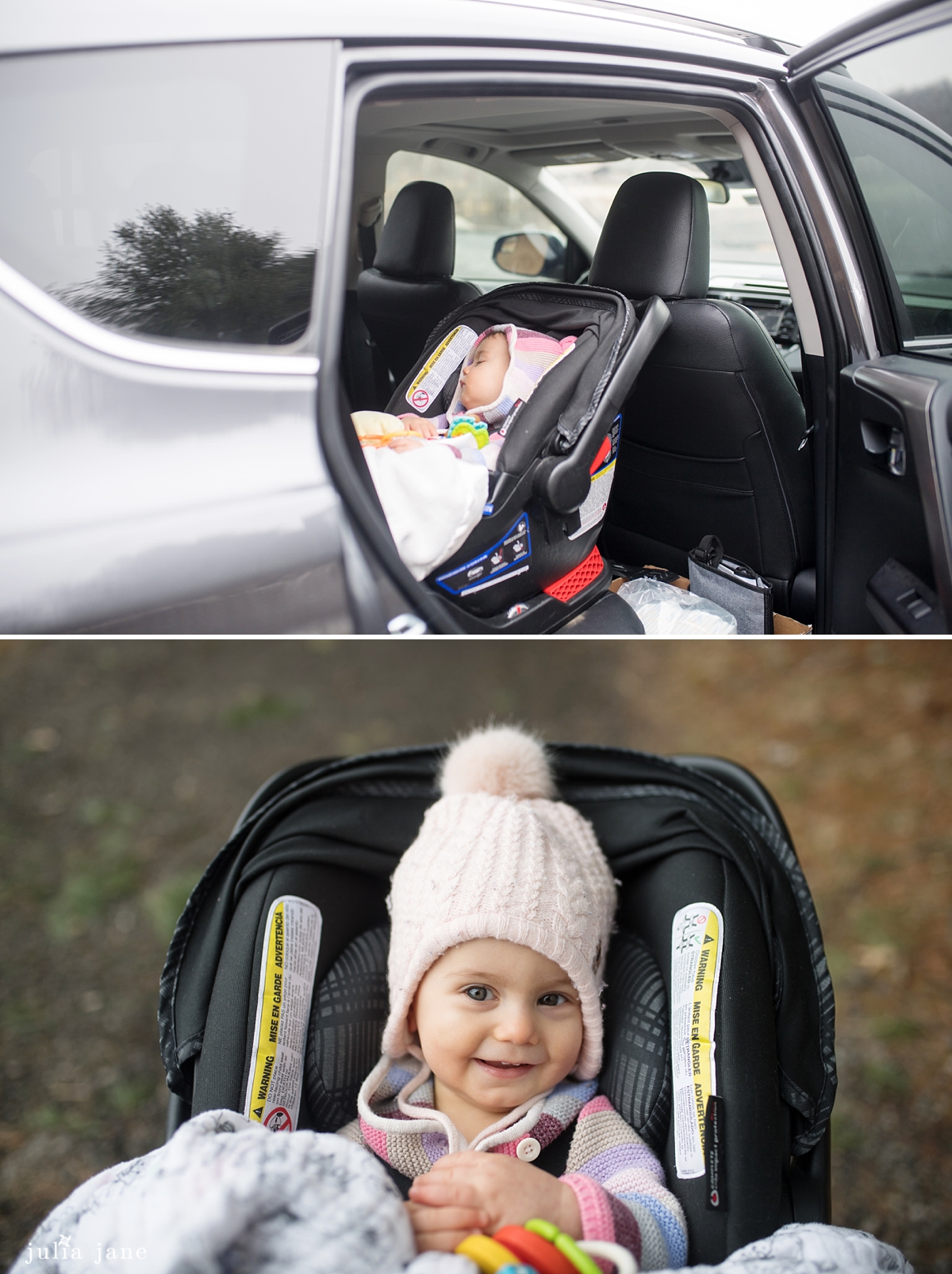 Day 88: Easter Macarons from Dana's Bakery. The chocolate covered peanut butter is my fave. :)
See you next week!
xo,
Julia