Another amazingingly ordinary week with Lucy culminating in a wedding that was anything but ordinary. I love Summer! :)
Day 212: A day spent working and an evening spent on the beach with Lucy. Perfection.
Day 214: We saw a GINORMOUS sunflower on our morning walk!
We met Grandpa at the beach before breakfast and dipped our toes in the ocean. Wheee!
Next, we played with water on the patio.
And the day ended with another trip to the beach. :)
Day 215: Lucy reads Goodnight Stories for Rebel Girls every single morning. These are currently two of her favorite pages, Lucy for president!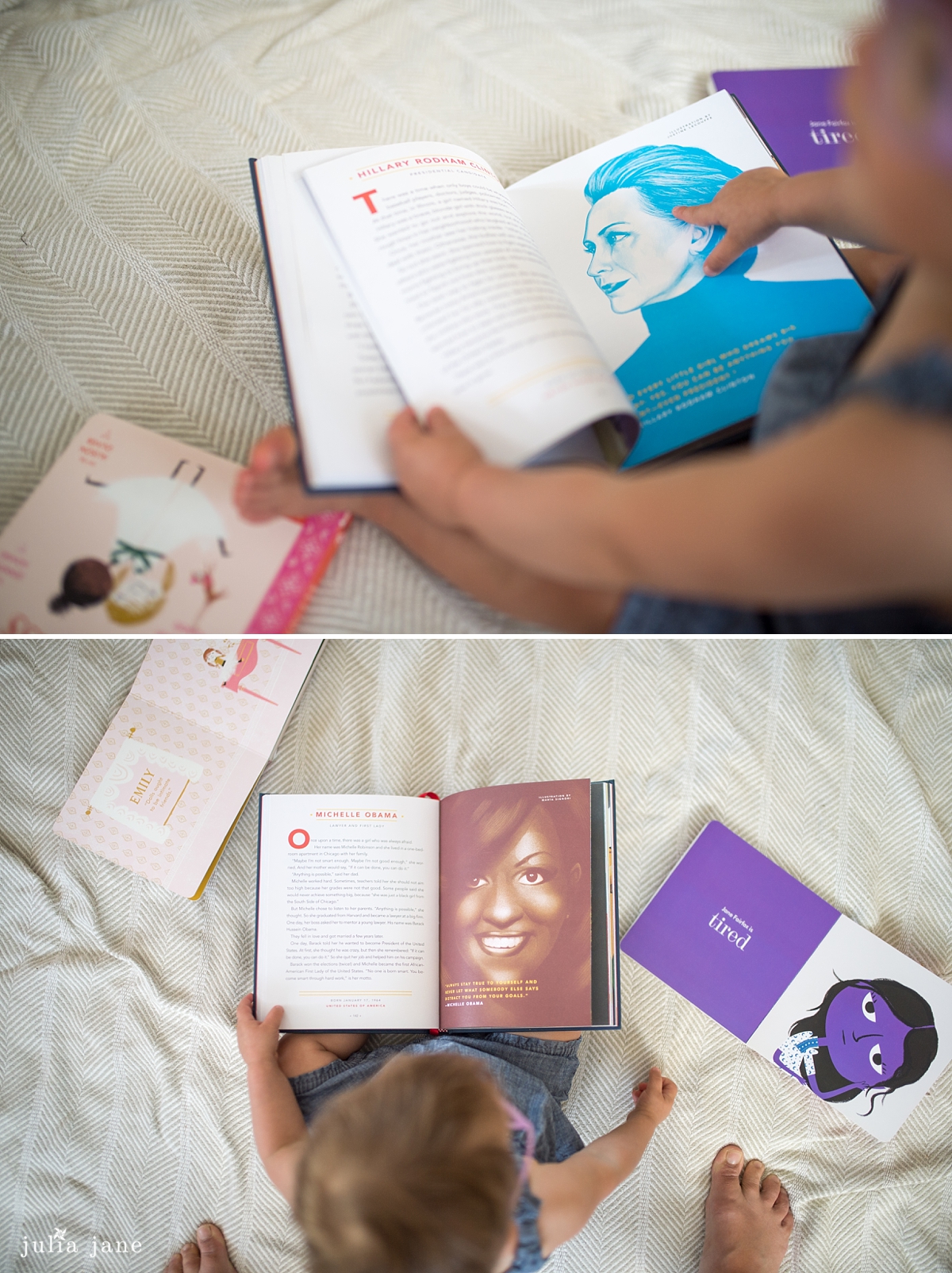 Day 216: More fun with water on the patio!
Gramby took Lucy to visit a neighbor so I could finish some work and Lucy brought some white hydrangeas as a hostess gift! How cute is she?
Day 217: A friend handpainted this card for Lucy, how beautiful is it?
Day 218: Congratulations Haley & Charlie, your wedding was perfect!