MRI weeks will never be my favorite. We do our best to fill our days with magic, but sometimes at night, it's hard not to think about the impending tests. Lucy is a ball of light, an absolutely delightful little girl whose joy is unmatched, and we do our best to follow her lead. This week was a beautiful one and (spoiler alert) her MRI came back clean so we got to breath a sigh of relief and celebrate Halloween with the worry lifted from our heart.
Day 297: We always stay with my parents in NJ when we have appointments in Philadelphia, Lucy made herself right at home and Grandpa was reading to her in no time.
Day 298: The day before Lucy's MRI was absoultely spectacular. We found a wooly bear, helped milk weed seeds float away, and chased rainbows across the living room floor. Childhood is an magical place.
Day 299: MRI day also happened to be Halloween. Lucy dressed up as a fairy to see her doctors and because we got great news, was able to hand out candy with a neighbor. She also tamed a bee. How fun is that?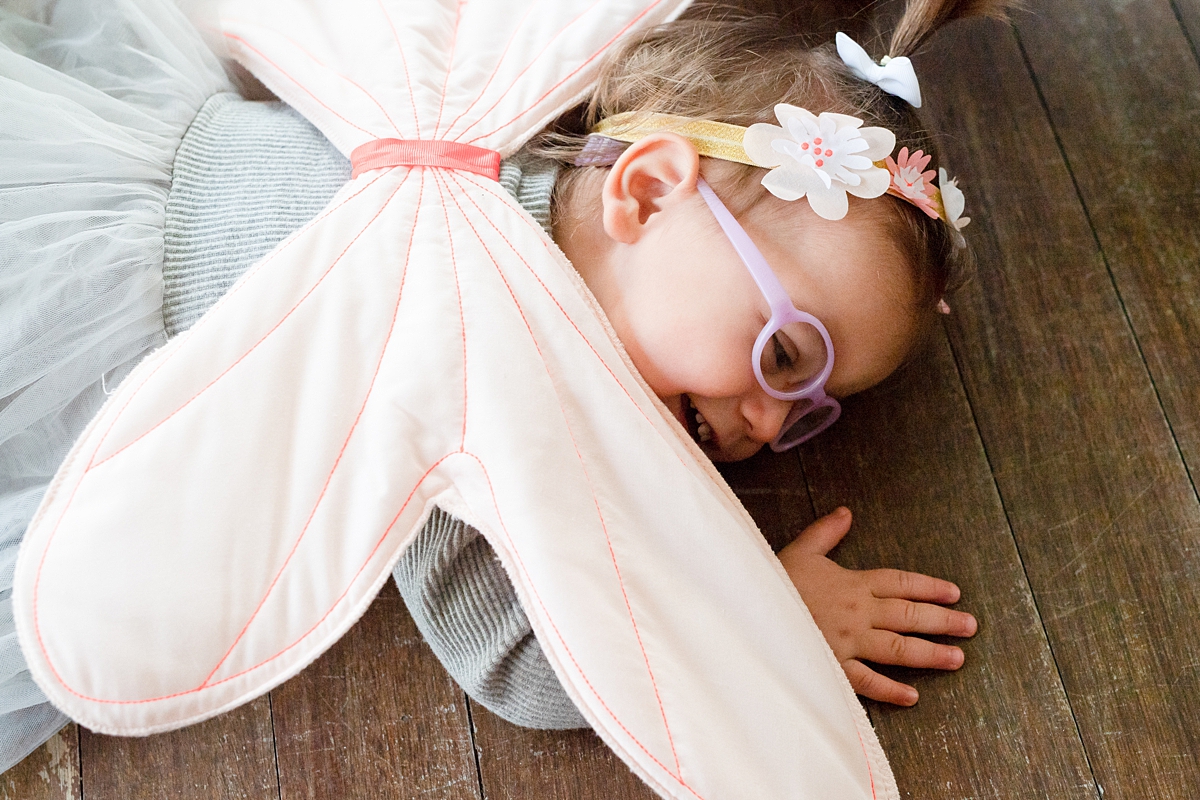 Day 300: Lucy LOVES pinwheels and her aunt would bring a new one (or two) every week when we were staying in NJ for months. We took them all out of the garage and Lucy planted them all over the beach.
Day 301: Just a toddler picking mums and raking leaves. :)
Day 302: A charity for kids with cancer threw and AMAZING fall party. Lucy even got to ride a horse! YEE HAW!