It's World Bee day today and we are going to celebrate today (and everyday!) with lots of bee activities that Lucy is sure to love.
She adores bees so much that we had a bee themed third birthday party for her. Tomorrow, she will wake up to one of my favorite small world play set ups ever. I made "honeycomb" using bubble wrap, a sponge, and three different colors of tempera paint. I painted the sponge and dabbed the paint onto the buble wrap to make sure there wouldn't be too much.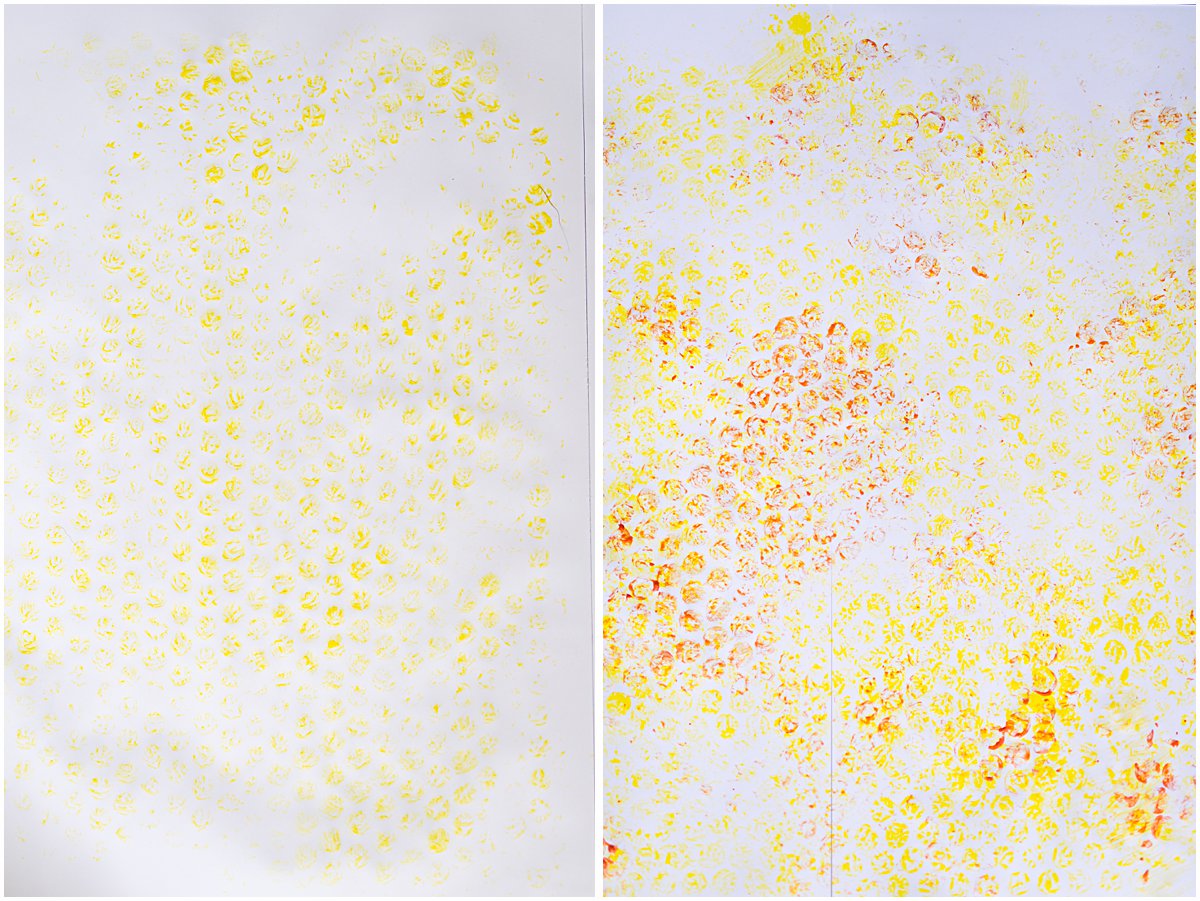 After the honeycomb had a chance to dry, I took out my favorite small world tray and set up the rest of the invitation to play. I love how this one came together!
I hope you love making your own honeycomb! It's so easy and really brings the entire loose parts tray together. If you try it out be sure to let us know in the comments and/or tag us on IG, we'd love to hear from you!
Want to shop this post? Some of the links below are are amazon affiliate links which means, if you clickity over to amazon and purchase them, I receive a small commission at no cost to you. Any compensation from the link goes right into Lucy's warrior fund to help us, help her, battle retinoblastoma. You can follow along on her journey using her hashtag, #lucythewarrior on facebook and instagram. xoxo
grapat honeycomb pieces (not an affiliate link)
felt flowers (not an affiliate link)