Fun is good. Fun outings with family are good. While we are no longer to allowed to have outings, thankfully, there is no ban on fun. We've pretty much been home since mid March, going out only to hike and making one or two trips for necessities. Lucy is only three and never went to daycare, so we don't have quite as much pressure to go places or see people. She has friends but not a routine where she sees them every day or a routine where we regularly go places. She has stopped asking about the library and Target and has settled in to our new normal with very little fuss. If you have older children, I can imagine this is much tougher. They miss thier friends, they miss school, and they have social media and know WAY more about the situation than the littles. I think no matter a child's age, connection and a feeling of security are more important than anything and can ensure this trauma doesn't root itself in our children. Instead of being shaped by trauma and fear, we can grow and thrive as a family unit in the face of this adversity.
Family theme nights are a perfect way to bring you together, to have fun no matter your age and maybe even learn something new! I've put this one together so that its good for multiple ages and can even work just for you and your husband after the kids go to bed! :)
This week's edition of Family Theme Night Ideas is... ART NIGHT!
We LOVE watercolor in our home. Lucy has a set with TONS of colors and loves painting on real water color paper. I love this idea because it's good for any age group, you can get starter kit, extra paper, water brushes and an instructional book and get right to work (and hopefully the activity continues long after family theme night!). No matter the age of your child, watercolor is a great activity!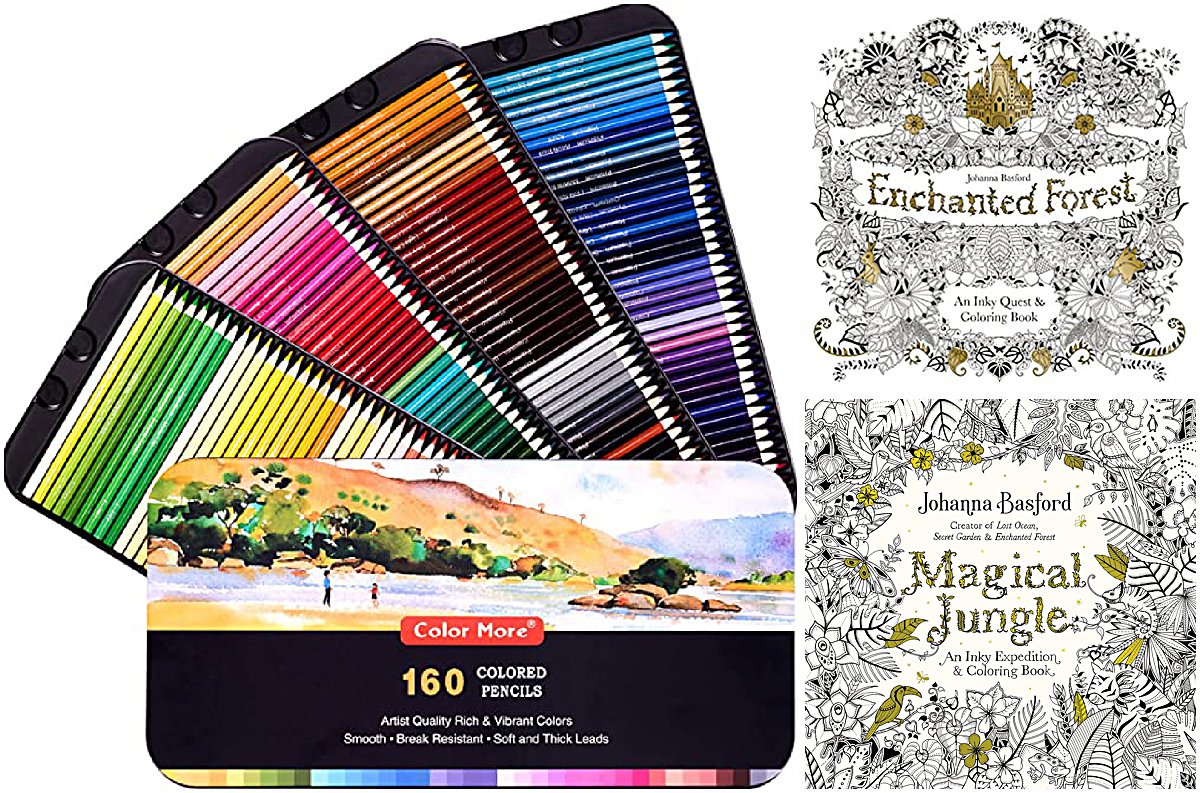 Kids LOVE to see their artwork displayed around the house, so why not create something a little more permenant. These mosiac tiles can be displayed in your home or garden and come in LOTS of fun shapes (circle, heart, flower, bee, etc). Imagine the joy they will bring you for years to come when you see them in your garden year after year.
Calligraphy. Something I have ALWAYS wanted to learn and never devoted enough time too. Well, there is NO time like the present and I have a feeling your high schoolers might LOVE this one. A basic calligraphy kit, a special pen set, and some pretty felt pens make a perfect starter kit for the whole family. Surprise your toddler with a brand new set of markers and encourage them to join in!
Did you know that Netflix has Bob Ross streaming? Why not bring some happy little trees home to your living room? They have a basic kit with everything you need (or splurge on the master set), a paint by number just for fun and you can bump up the fun by actually serving dinner on Bob Ross plates. Why not get a little silly and introduce your kids to the joy of painting at the same time?
I hope you enjoy these fun little posts and that they inspire you to try something new! Which activity appeals the most to you? I love adult coloring books and REALLY want to learn calligrahy so I think those are the things I'll be concentrating on after Lu goes to bed for relaxation but while she's awake, shrinky dinks and watercolor will be our go to!
Want to shop this post? Just click on the links peppered throughout the post. The links below are amazon affiliate links, meaning, if you clickity over to amazon and purchase something, I receive a small commission at no cost to you. Any compensation from the link goes right into Lucy's warrior fund to help us, help her, battle retinoblastoma. You can follow along on her journey using her hashtag, #lucythewarrior on facebook and instagram. xoxo