Queen Anne's Lace blooms all summer in wildflower fields around our home. We love collecting this delicate flower for bouquets but we also like experimenting with it! It is super easy to dye Queen Anne's Lace into any color you choose. It's a fun activity and it's a great science lesson about how plants drink!
Simply mix food dye with water in a mason jar, place a freshly cut stem of queen anne's lace into the colored water and wait! It will turn like magic! Some of ours started turning with the hour, others needed a day or two. Either way, Lucy was so excited about the project she checked on it every hour for a week to see how/if it had changed!
Wild Carrot (Queen Anne's Lace) blooms from May - October so this beautiful activity can be enjoyed spring-fall!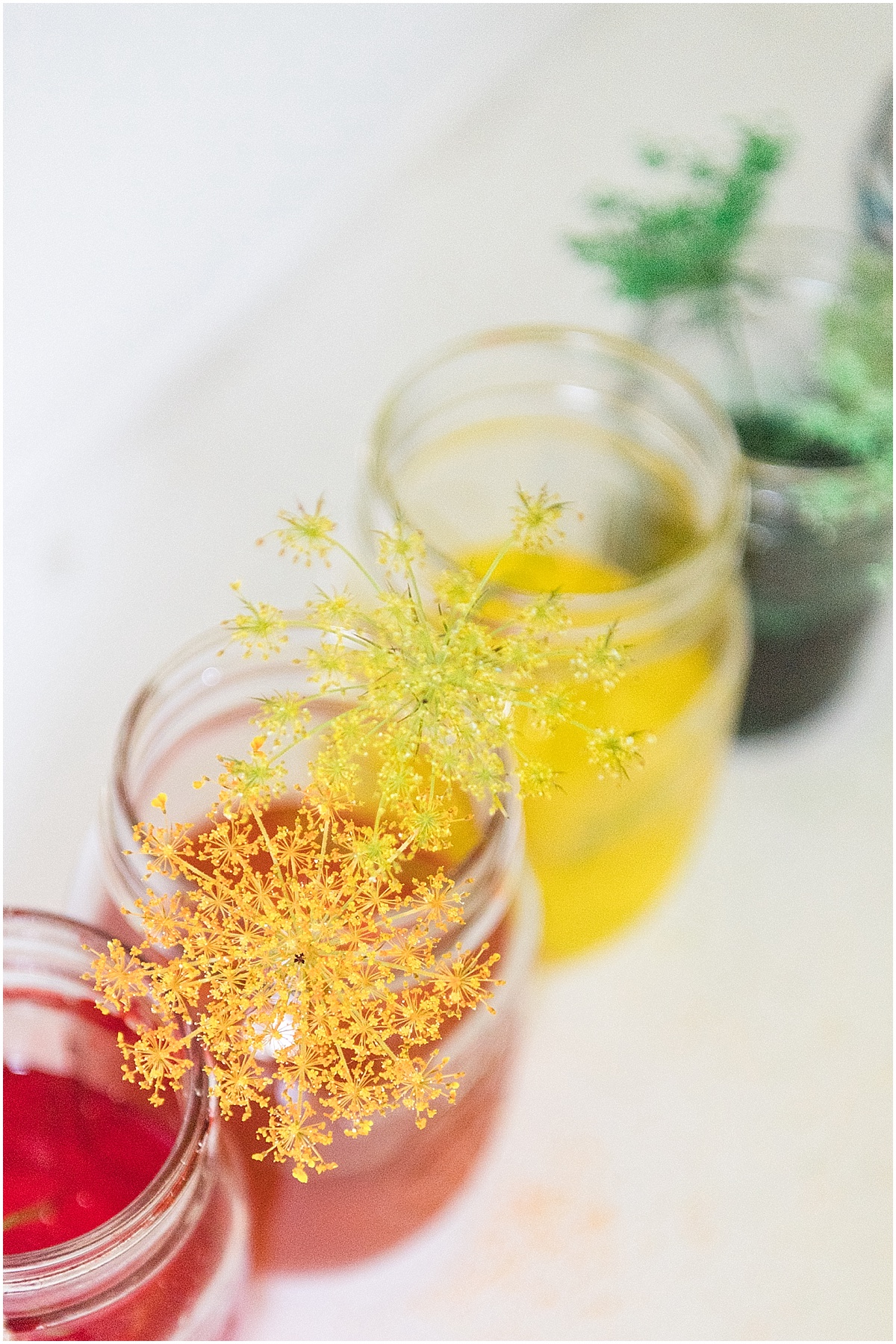 We had the best luck with orange, yellow, green and blue. Red and Purple didn't work quite as well or get quite as dark as the others. Planning on trying it? Let us know what worked and what didn't in the comments, we would love to hear from you!
Want to shop this post? The links below are amazon affiliate links which means, if you clickity over to amazon and purchase anything, I receive a small commission at no cost to you. Any compensation from the link goes right into Lucy's warrior fund to help us, help her, battle retinoblastoma. You can follow along on her journey using her hashtag, #lucythewarrior on facebook and instagram. xoxo
squirtable food dye (not quite as messy to use!)
queen anne's lace seeds (not an affiliate link)
xoxo